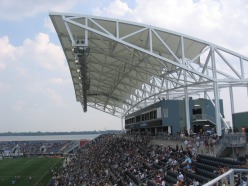 JMA STRUCTURAL ENGINEERS, LLC is a consulting company that provides structural engineering and design services to Architects, Commercial and Residential Clients and Contractors. JMA
is located in Haverford Township, Pennsylvania approximately 10 miles west of Center City, Philadelphia.

As Principal Engineer, John March has over 16 years of experience in providing structural design, analysis and investigative services for projects with a wide range of scope and construction costs. This experience includes Division Manager and Senior Engineer of the Structural Department at a multi-discipline Engineering Consulting Firm in Philadelphia.
During this time, Mr. March provided structural engineering and project management for
the following types of projects:


PPL Stadium, Chester, PA
Senior Engineer at Pennoni Associates, Inc.
Primary/Secondary Schools Sports Facilities/Stadium
Architect: Rossetti University Buildings Libraries/Government Buildings
CM: TN Ward Company
Parking Garages
Hotel/Recreational Buildings
Residential/Housing Buildings Retail/Commercial Buildings
Medical/Pharmaceutical Buildings Miscellaneous Site Structures


John March, P.E.
Principal Engineer
JMA STRUCTURAL ENGINEERS, LLC
330 Crescent Hill Drive P: 610-853-8162
Havertown, PA 19083 F: 610-853-8163
Email: jmarch@jma-eng.com M: 610-755-7010
---